About
Welcome to my back pages which have sort of become my front pages. "As time permits", Us Guys will transfer some of our content from our unsuccessful FAQs board (including many Gallery items) and some of Elsewhere's Greatest Hits to this area, as well as keeping you up to date on our current activities.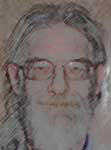 I've been marketing collectibles online for eleven years and have come to this conclusion: your dollar wants to like where it's going, so in that sense I am here to entertain, provoke, and assure as well as to sell you something.
The GENERAL idea has become: as I prepare Things for sale I "work" them here as Thingery Previews. Very shortly after those go up, they go live at the venue where I'm listing them, eventually sell, and much later I remember to edit them to Thingery Postviews, which becomes the most recently gallery we've got to offer.
And every once in a while, I happen to think of something (though not as often as I did ten years ago) and those notes usually appear in Silently Thinking Out Loud.
Until I change it.
Your participation, unless it is pure spam or malice, is encouraged and sought or I wouldn't have chosen an interactive platform.