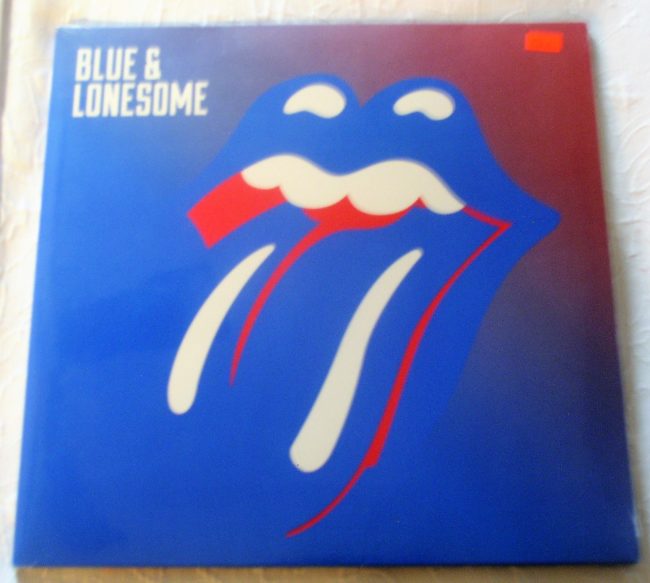 Happy Earth Day from Wherever I am.
Also Happy Record Store Day Also Happy Wedding Day which is another story.
Lately I haven't lived near a record store which participates in Record Store Day (I do this year, but that's new). I don't travel often, due to life's constraints, so going to attend RSD in Minneapolis or someplace is usually out of the question.
But throw me into a role at a wedding fur fur away from home and schedule me for photos at 3PM and I have a little time window from 10AM forward when I could locate whoever-it-is and attend their RSD fling and I'm going to find a way to do that. I didn't review all this year's releases well, but I know of a limited RSD release or two that I might buy if I went right past one.
I didn't have a particularly good time. It was a skinny store right off of a pretty good-sized university, nicely organized, and it was clean, had the correct background music, there was nothing wrong with the place whatsoever except that it was busier than hell. And crowded, wall to wall people, gorging on records. Owner didn't have time to talk about a Kingfish LP cover which was part of my personal shopping acid test. Record shopping should be conversational. Actually it HAS to be conversational or it's obsolete.
I don't know what I think I thought I should expect, being on a college campus, but I now know who the Millennials are. I have wondered that to this point in my life. There was no one in the store who WASN'T a Millennial.
I decide to scan the room because it's difficult to navigate through the crowd and that's when I notice there ARE no other guys of my classification. What classification is that, I hear you asking. Oh, there's this kind of record shopper who starts at one point, and makes a complete circle throughout the field of records and pauses every once in a while to ask if something is a Ludwig master, or, like in my case, wondering why I once apparently owned the only Kingfish record album cover in the world that wasn't cut-out.
Kind of a hard type to describe.
I decided to just freaking buy something and get out of there. I never did find out whether they actually HAD any RSD limited edition releases.
I opted for the Rolling Stones recent record, issue about last December or so. It was priced at about $38.00 or so, which is about right, and a French pressing (which I have to look into a little more about) and was sort of my version of buying a pack of gum at a gas station and then coincidentally needing to use the free bathroom. I don't NEED another record-I've never listened to all of them that I have in the first place.
Blue And Lonesome. That's the name of the album. I just call it That Blue Album and that's incorrect, and record store guys kind of hate that, trust me. I was going to order it from Amazon, having missed it when it was originally released (it seemed kind of self-indulgent for me to pop for a $40 during the Season Of Giving, so I put it off). I asked for that Rolling Stones Blue album and the harried apparent owner of the store asked me "You mean their last one?". Yes, please, they had it, and zap, sign this, you're out of here. It wasn't a Record Store Day special release and in fact it was about four months old, which always was kind of old for a new record.
Whatever, I digress. I understand that the Rolling Stones dashed off this little jewel in three days or so. They should always do that. Well, maybe not always, because then they'd never be anywhere but where they started. They started largely by listening to mail order blues records from Chicago. I don't remember whether it was a Stones biography or some interview but one of them said that the wait between the time that they ordered records from the U.S. and finally getting them was about six weeks. So, you had plenty of time to study your new records before the next batch got there.
Early Stones stuff sounds like it does because of them listening to those records and many of us have always hoped they'd play more stuff like that again. This album is ALL stuff like that again. So I'm glad I bought it even if it was almost forty bucks.
Oh, yeah, and my daughter got married so there was that part. I did look over the DJ's stuff and I didn't see a turntable so I didn't ask. Later that same evening it was the next day and my nice hotel room didn't have a turntable either, so I had to wait another day or two depending upon how you keep score, and drive across a couple of states and do all the the stuff that you do to decompress from stuff like this. So I'm pretty committed to the album by the time I slapped it on the turntable, but I'm pretty sure it's going to prove essential.
So I bought a nice non-record store day record, and I'm glad the store was doing so well at that moment, and I wish them a lot of luck, but Record Store Day doesn't need me, if everybody is going to cram into them and buy a lot of records.
I got into that business in 1987. Records were already finished, although they were still pressing them for a few years beyond that. Neither of my stores did the number of transactions per hour that the store I was standing in was doing. We rang virtually non-stop only two times in memory and both of those were Guns 'N' Roses releases and those were primarily CD's, though we sold our share of LPs of those two. Other than that, the record shopping experience at my joint was mainly one-on-one, and you can't DO that in a store where you can't even move.
Thingery Records For Sale (LPs)
Rolling Stones / Blue And Lonesome