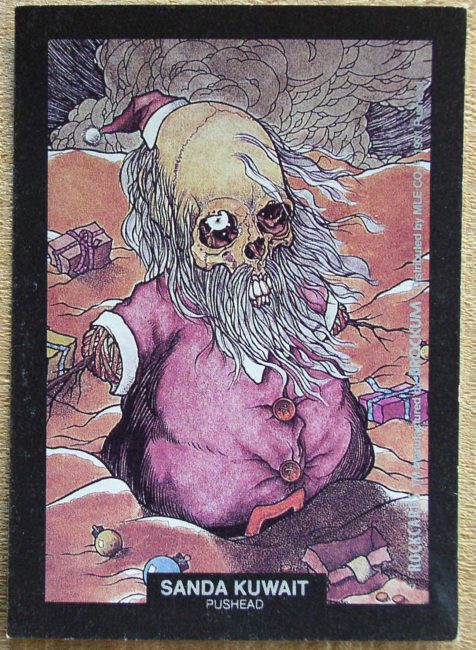 Brockum Rock Card Sticker (1991)
Introduction:
Thank you for checking out this Thing. Us Guys are happy to combine shipments from our auctions and our store.  Please request an invoice (not automatically generated) if you are doing that.
Description Of The Thing:
Sticker, 2 1/2″ x 3 1/2″ from Brockum 1991 Rock Cards (or Rockcards) issue, Sanda Kuwait graphic by artist Pushead (as far as I can tell, image was created for this series; artist is known for art associated with, Metallica as well as with numerous others).
Condition Of The Thing:
Used, shuffled, small corner wear, (click on image, click again if image scales in your browser, back image not provided here because it is blank white, available upon request).
Realized $2.23 2/26/10