Categories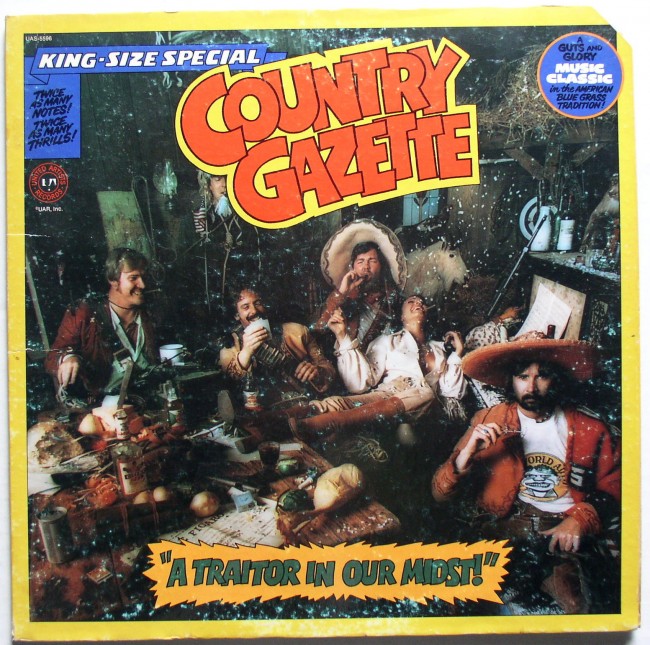 Country Gazette / A Traitor In Our Midst c/o LP vg+ 1972
Information
Important Links
Who's Online
There currently are 2 guests online.
Announcements
SSL: For your protection, we've added Secure Socket Layers. The little "lock icon" won't appear in your address bar until you've logged in (because there's no information being transmitted about you until you have) but once you're logged, it's all secure. Because we use the PayPal payment gateway this site never stores or transmits any of your financial information.

Postal increases: USPS postage rates have increased as of January 17, 2016 and those changes are in effect here.

We've been adding 7" 45 rpm records to our stock. While we still try to grade them, we're a little more relaxed about that with these "singles". Since they're short enough, we can provide an audio sample of each of the two sides, so you hear what you're considering. Much of our visual grading and the audio performance differ because 7" records are tricky that way. Many play better than they look. So we're including those samples so you can better assess the listening experience.

In the records section we offer links from every track of every album so that you can preview them except that this will take a while.

When you're looking at a record, many track listings are now clickable. That way you don't have to trust our grading so much, even though no one has really ever bickered about it. The sample tracks are unedited (clicks and other noise are not removed) so you can be the judge about surface noise and so forth. That isn't to say that the sample tracks will include all the warts, but we've probably called those in our grading in the description anyway. That ALSO isn't to say that we haven't recorded static that you can remove. We use general cleaning methods based mostly upon distilled water, but don't treat for static.
Your IP Address is: 172.68.65.184