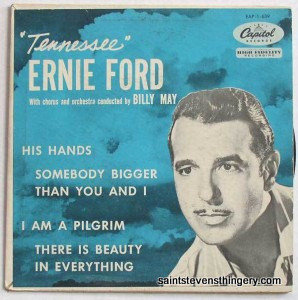 Ford, Tennessee Ernie / His Hands EP vg
$4.99
Sale: $3.99

Save: 20% off
Information
Important Links
Who's Online
There currently are 4 guests online.
Kinks / Preservation Act 1 RCA Reissue c/o LP vg 1975

[LPL1-5002]
$2.99

One of those quirky Kinks albums that are kind of there in your stacks in case you need to chase somebody away. Unless they like quirky Kinks stuff in which case you'd want to play them the rest of your collection.
Date Added: 08/18/2017 by Lester T.
Your IP Address is: 172.68.65.94