Important Links
Information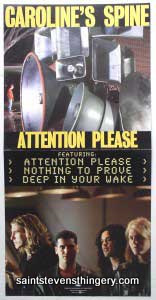 Caroline's Spine / Attention Please double promo flat 1999
$3.99
Sale: $2.99

Save: 25% off
Who's Online
There currently are 9 guests online.
Benson, George / Breezin LP vg+ 1977 re

[BSK 3111]
$3.99

This is one of those records you really sort to have to keep around no matter what your collecting interests may be. It's not the original pressing, but it's a good-enough play copy, just to prove that you have it.
Date Added: 08/17/2017 by Lester T.
Your IP Address is: 54.92.149.109